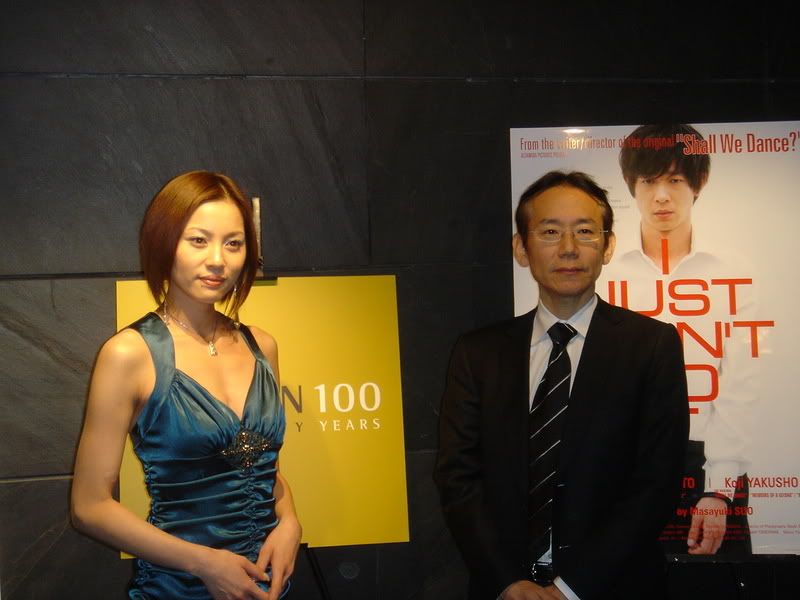 Seto Asaka and Suo Masayuki at the Japan Society on Wednesday, January 9th
for the premiere of I Just Didn't Do it
The remains of this film: not so much the intricacies and (of course) absurdities of the Japanese legal system, kafkaesque (do I need to add?), as the cold, distant (haughty?) beauty of the actress, radiant beyond the severity of the lawyer uniform.